Stomerij en wasserij
in Haarlem,
levering binnen 24 uur
Boek een was - en stomerijcollectie op dezelfde dag met gratis levering de volgende dag. Laagste prijs gegarandeerd.


---
Hoe het werkt?
We verzamelen, wassen en leveren uw was binnen 24 uur af.
Oppakken
Kies eenvoudig ophaal- en levertijden op uw gemak, inclusief late avonden en weekenden.
Een Bestuurder Komt Aan
Onze chauffeurs brengen uw artikelen naar onze schoonmaakpartners, waar we de grootst mogelijke zorg besteden aan geweldige resultaten.
Schone Was
Uw kleding is 24 uur later bij u terug - helemaal schoon en klaar voor actie.
Onze diensten en prijzen.
Onze minimale bestelling is € 25,00. Alle bestellingen worden gratis geleverd.

Laundry Service
This is for your everyday laundry. Items are washed at 30°C and tumble dried.
only
per load of 6 kg
Beste prijsgarantie

Dry Cleaning & Ironed laundry
This is for individual cleaning. Items are washed or dry cleaned as appropriate, ironed & delivered on hangers.
from
per item
Beste prijsgarantie

Home & Bedding
This is for items that are usually larger and require a different cleaning process.
from
per item
Beste prijsgarantie
---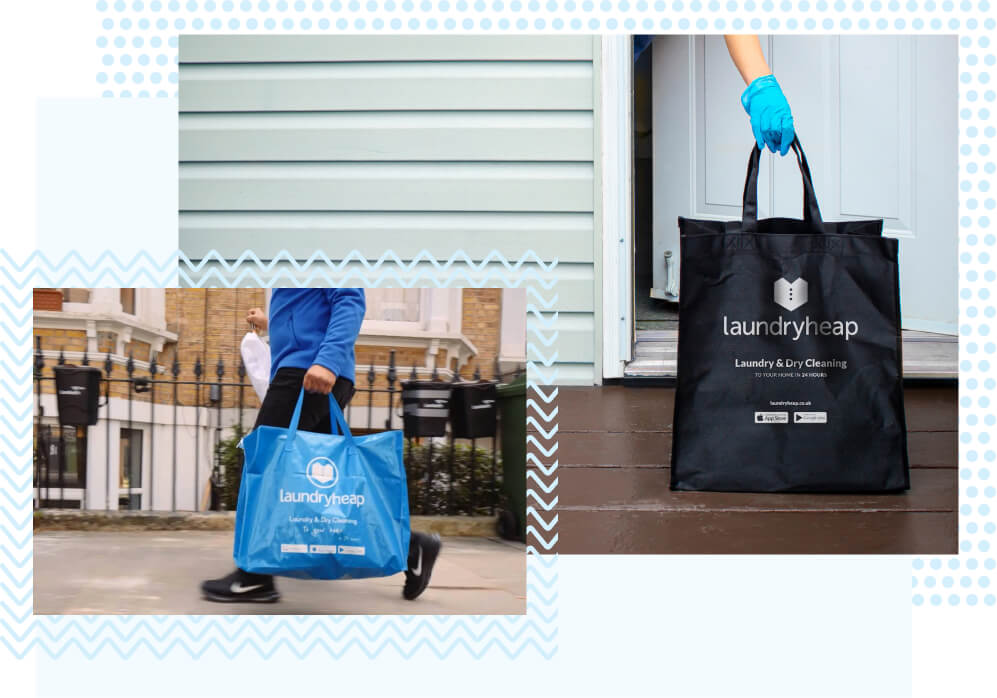 Contactless Delivery
Your safety is our priority.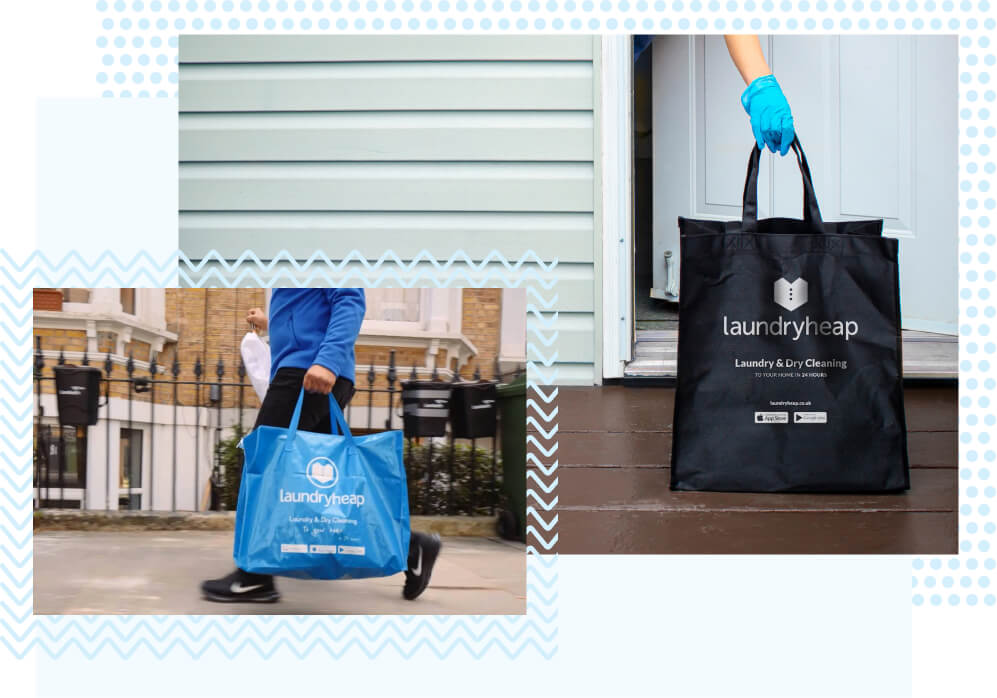 No Direct Contact
For your peace of mind, you can request a contactless delivery. We'll collect and deliver your clothing to a location of your choice.
We'll Keep You Updated
We will keep you updated every step of the way. You can track your driver as they're en route to your address and contact them by text or phone.
We're Monitoring the Situation
We are constantly reviewing the most up to date advice from the Government to best understand how we can continue to support you in a safe way. Your safety is our priority.
---
Een wasserijbedrijf dat u kunt vertrouwen
Lees wat onze klanten zeggen over Laundryheap
Frank Vallantine
Good service in Haarlem and friendly. Friendly driver and he was also very punctual

neil phillips
Exceptional service in Haarlem, great communication, amazing experience. Will be using again and sharing with my friends
Kiwi2604
First time I have used Laundry Heap, but it won't be the last.
A very convenient and fast service in Haarlem.
Sophie Cospain-Davidson
Laundry Heap are efficient, quick, reliable, well priced and acommondating. Excellent Service in Haarlem.

Scott
While staying in a hotel in London, we used the service in Haarlem so we didn't have to bring so many clothes on our trip. Service in Haarlem worked well and we were pleased.

Scott Hampton
Professional Home Delivery Laundry Service in Haarlem. Easy to setup, pickup and take delivery. Well presented shirts returned next day with minimal fuss. Recommended.
Maz Spe
Really easy to use app. Very responsive chat function. Clothes were clean, soft and laundry soap wasn't too strong. Very pleased.
Kelly Tavares
Great option for halfway through our travels and much more reasonable than laundering fees at the hotel. Easy pickup/drop-off. Drivers were friendly. Our pickup was at 2300 one-night and our bags were returned by 0530 the next day.
---
Onze belofte
We werken er hard aan om uw vertrouwen te winnen.
100% geluksgarantie
Als uw niet helemaal tevreden bent met het wassen of chemisch reinigen, zullen we uw kleding gratis herwerken!
Het is snel!
We halen, wassen en leveren in minder dan 24 uur.
Schoner en groener
We werken met het milieu in gedachten. Geen agressieve chemicaliën.
Hoge kwaliteit
We werken er hard aan om ervoor te zorgen dat de kleren die u terugkrijgt vlekkeloos zijn en klaar voor actie.


---

Heeft u vragen?
We hebben antwoorden op hen!
Was je mijn kleren samen met die van anderen?
Absoluut niet. Elke bestelling wordt apart gewassen, dus u hoeft zich daar geen zorgen over te maken. Je kleding is veilig bij ons!
Waar maak je mijn kleren schoon?
Nadat uw kleed door onze chauffeur zijn verzameld, worden ze naar een van onze partnerfaciliteiten gebracht. We werken alleen samen met hoogwaardige schoonmaakmiddelen om ervoor te zorgen dat uw items met de grootste zorg worden behandeld.
Wat is de doorlooptijd?
We zeggen het graag dat we vorige maand 98,7% van alle standaard was- en stomerijservice binnen 24 uur hebben geleverd.
---
Other areas where we're popular
Klaar om te starten?
Voer uw postcode in en plan een verzameling.
Te zien in
Need a fast turn-around on a specific item? Laundryheap will pick up your clothes and have them cleaned and ready in 24-hours.
Apps such as Laundryheap will pick up your dirty washing and dry cleaning, and return it washed and folded.
With Laundryheap, at the click of a button, Londoners get their laundry collected, cleaned and returned — all within 24 hours.